Customized ultimate Frisbee-specific workouts and nutrition plans for athletes to go beyond fitness to peak performance.
Individual Athlete Performance
Increase strength and endurance

Learn running form, speed, and agility skills

Improve flexibility and reduce risk of injury

Improve technique for gym exercises; learn or refine Olympic Weightlifting
Ultimate-specific TEAM Performance
Increase fitness and endurance specifically for ultimate Frisbee

Increase explosiveness for jumping and laying out

Increase endurance, strength, quickness and reaction time

Reach top speed and power for cutting, defense, and footwork
Athlete Nutrition Plans
Improve nutrition and recovery

Improve nutrition on a tight budget

Reduce stress or inflammation

Guidance on how to follow a vegan, vegetarian, or other diets to improve performance
FALL COLLEGE PROGRAM 2019
Join us for a 3 week program designed to jumpstart your ultimate training. We'll focus on major muscle groups for ultimate in the gym, learn running techniques to improve speed on the field, and learn agility drills to improve power.
How it works
Watch the video for an inside look at WellLife Ultimate-Specific Training plans!
At your FREE consultation, Katy will listen to your goals and offer a customized package for your schedule and needs.
WELLLIFE OFFERS*:
Online Workout and Nutrition Plans

Private and Partner Workout and/or Nutrition Sessions (30, 60, or 90 minutes)

Group Sessions and Clinics (60 or 90 minutes)
*Pay monthly, by session, or get a discount on packages of 10 or more!
More About WLAP
ultimate TEAM workout Plans & Clinics
Katy offers ultimate-specific workout plans and clinics to youth, college, and club teams, targeted to each level and gender. All exercises chosen are based on a sport and movement analysis of ultimate Frisbee. All plans include*: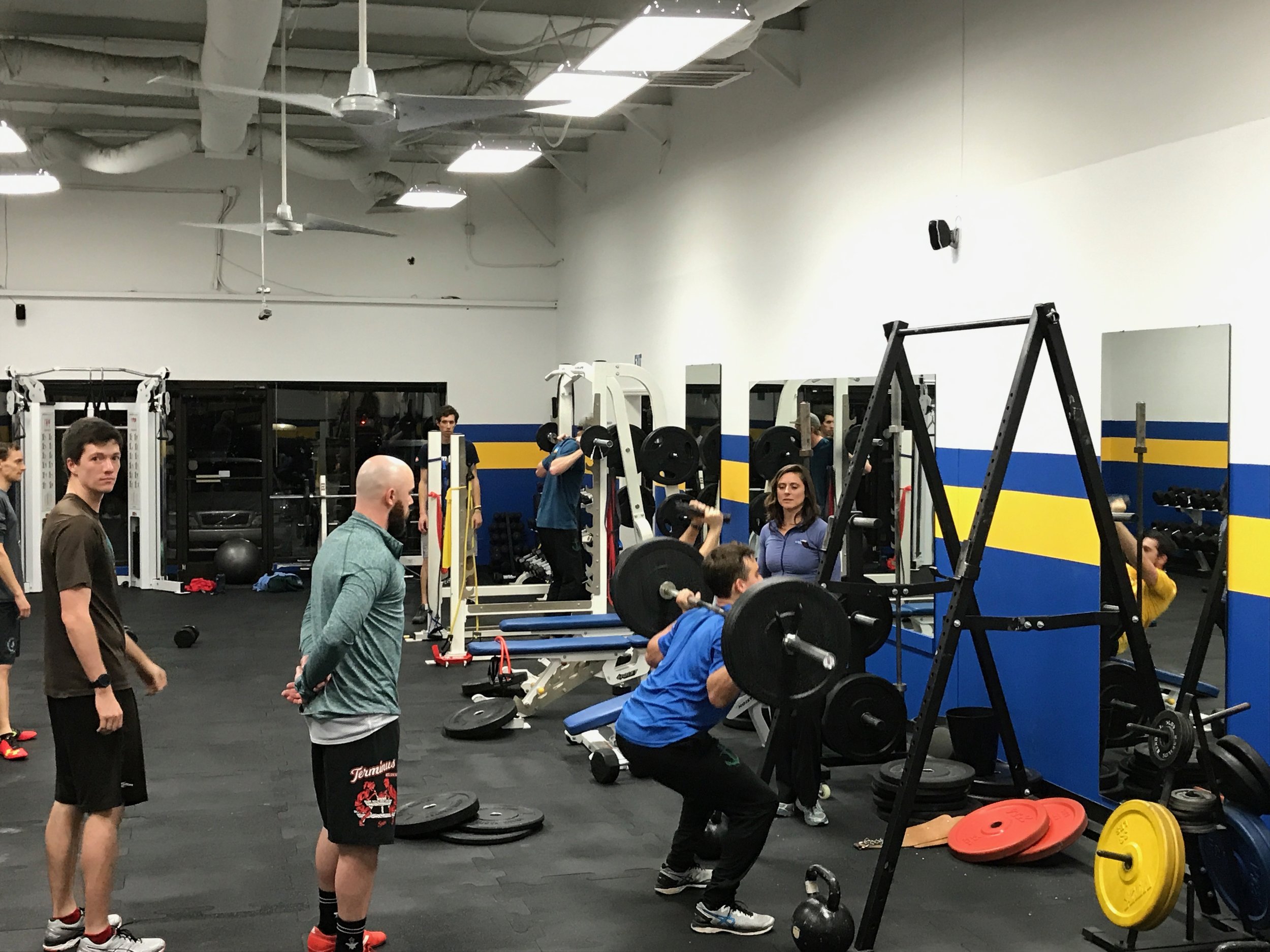 Two workouts per week to train strength, power, speed, agility, and endurance

Single season, off season, or full year workout plan

All plans include videos, descriptions, and instructional material

*Plans include FREE ASSESSMENTS of 40, 100, agility T-test, broad jump, and 150 OR 300-yard shuttle run every 12 weeks
*All athlete and workout sessions are held at ActivEdge Fitness & Sports Performance in Durham, NC. All nutrition sessions are at the WellLife office on Legion Road in Chapel Hill.
TEAMS
Add your name to Our list of high-performing teams!
• Raleigh Flyers (NC men's professional '17-current)
• Triangle Youth Club Championship teams ('17-current)
• Duke Brimstone (NC men's college '16-current)
• Charlotte Express (NC men's professional '15-'16)
• Turbine (NC men's club '14-current)
• Wildfire (CA women's club '17)
• Pluff Mudd Panic (SC co-ed '13)
• Phoenix (NC women's club '09-'12')
• Backhoe (NC women's club '07-'09)
Katy brings her passion for living well, her personal experience as an athlete, and her extensive educational background in public health, exercise, and sports science together under one roof at WellLife Consulting, LLC.
Certified Strength and Conditioning Specialist (CSCS), National Strength and Conditioning Association

Certified Olympic Lifting Coach, USA Weightlifting

Nutrition Specialist (NS), American Academy of Sports Dietitians and Nutritionists

Master of Science in Public Health (MSPH), 2011, University of North Carolina at Chapel Hill, Department of Health Policy and Management